Simplify Letting Your Dog Out with an Energy Efficient Pet Door
When you're just getting comfortable, your dog wants to go out, so you get up to let her out. It seems that she wants to stay out for a while, so you sit down again. As soon as you're engrossed in your book or movie, your dog wants to come back in. In – Out – In – Out again. Is there no end to being a doggie door man?
If you have to spend the majority of your days away from home, you're concerned that your dog has to 'hold it all day' which you know can create urinary tract and digestive issues over time. If your dog is young and gets bored being in the house all day, destructive behaviors can surface, so getting your dog out for exercise and 'answering nature's call' can prevent problems or solve them.
You Can Get a Top-Rated Pet Door and Professional Installation
Corey Doebber of Central MN Pet Doors and Solid Results K9 is a Certified Hale Pet Door Installer, so he can help you choose
The best pet door location for your home and lifestyle
The right size dog door
The correct model of pet door
The right dog door options: frame colors, security cover load direction, door or wall thickness, training flap, etc.
With his prior 25 years of construction experience including 15 years' experience installing HVAC systems in all types of construction, Corey has encountered all different wall types, so he'll be able to successfully install your wall, door, screen or In-Glass pet door.
Only the Highest Quality Dog Doors for Your Home – Hale Pet Doors
Since 1985 Hale Pet Door has been the leading manufacturer of pet doors in the USA. With safety and durability at the forefront, Hale Pet Door has continually improved their pet doors for energy efficiency, pet safety and home security.
With a 5 Year Warranty that even covers the flaps, Hale Pet Door has a strong warranty backed by over 30 years of providing Hale Pet Door owners with replacement parts.
Four colors of frames ensure that you'll have a pet door that compliments your home. Mixed frames – different colors on the inside and outside are available at no extra charge.
Security is paramount with Hale Pet Door, so the security cover is made of marine polymer that is strong and held in place with a positive action pinlock, so no one can access your home when the cover is in place.
The soft vinyl flaps are easily pushed open by your pet yet heavy enough to stay closed with the 5 times stronger Alnico magnets to keep the outside air out for maximum energy efficiency.
Call 320-318-PETS (7387) today to get your Hale Pet Door Professionally Installed.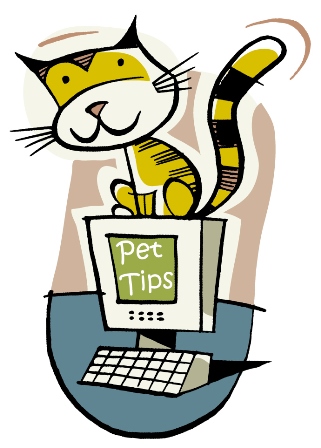 Check out these tips to enhance the lives of your pets at Hale Pet Door Pet Tips.